18.10.2017
Congratulations on the birthday of Skritsky Artem and Alexandr Shapoval! We wish the birthday persons the strongest health, a permanent good mood and a sea of positive, success and luck in sports, work and life!
10.10.2017
Arsenal hockey club wishes Happy Birthday to the forward of the club - Vladislav Siryk! We wish the birthday person the strongest health, sports longevity, patience and inspiration, and continue to be an example for the younger generation!
05.09.2017
Congratulations on Alexey Chernenko's birthday! From our hearts we wish the birthday person the strongest health, kindness and happiness, inspiration, success and success, new sports and other achievements!
26.08.2017
Happy Birthday to Timur Batrak! We wish you happiness, health, sports longevity!
25.08.2017
Birthday congratulations for Karnaukh Sergey! We wish you health, luck, success in all your endeavors, sports longevity!
ARSENAL's History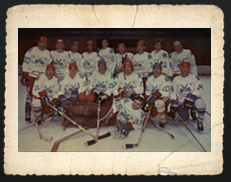 The name and the history of the Team are closely linked with the history of the Arsenal Factory.
The Factory was established in 1764 in Kiev as Amminition Studios where different repairs were carried out and various types of weapons, including artillery, were made. In a few centuries, the Arsenal Factory would establish a sports club, which has largely contributed to the development of the Ukrainian football and hockey
At the Factory great attention was paid to physical education and sports. In 1935 at the Arsenal production facilities many physical trining sites with the necessary sports equipment were opened. In winter of 1935-1935 the Factory organied a ski base, which consisted of 300 pairs of skis, as well as facility with an electrified ice-rink.