26.08.2018
Congratulations on the birthday of Timur Batrak! With all our heart we wish good health, optimism, inspiration, patience, success in sport, work and life!
25.08.2018
The collective of Arsenal hockey club congratulates on the birthday of Sergei Karnaukh! We wish you the best health, success and success in all your endeavors, all the best!
11.08.2018
Congratulations on the birthday of Vlad Shevchenko! We wish you the birthday of the strongest health, sports longevity, success in work, sports and luck in life!
03.08.2018
Arsenal hockey club congratulates Igor Lulyuk on his birthday! We wish happiness, health, sports longevity and all the best!
12.06.2018
We congratulate on the birthday of the best scorer, captain of the team - Vadim Shakhraichuk! Health, good luck, all the best, sporty longevity!
ARSENAL's History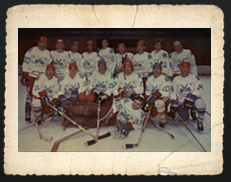 The name and the history of the Team are closely linked with the history of the Arsenal Factory.
The Factory was established in 1764 in Kiev as Amminition Studios where different repairs were carried out and various types of weapons, including artillery, were made. In a few centuries, the Arsenal Factory would establish a sports club, which has largely contributed to the development of the Ukrainian football and hockey
At the Factory great attention was paid to physical education and sports. In 1935 at the Arsenal production facilities many physical trining sites with the necessary sports equipment were opened. In winter of 1935-1935 the Factory organied a ski base, which consisted of 300 pairs of skis, as well as facility with an electrified ice-rink.